11 Websites Parents Should Block Immediately
Spy Phone at Sep 20 2020 7:32PM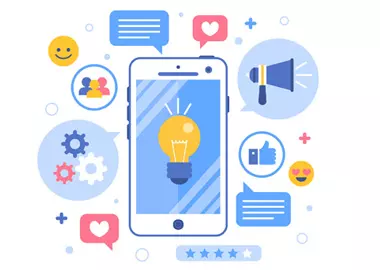 11 Websites Parents Should Block Immediately

Being a parent is not an easy task. You are constantly worried about your child's safety when they are out of sight. To add to the paramount of dangers, several websites pose a threat, from adult entertainment to gambling, and more. Solution? Block them!

Websites to block!
There is an endless number of websites that you must block with some of them as follows.
1. Omegle.com
If you are comfortable letting your child connect with strangers without an identity, then Omegle would not sound like a threat to you. The website offers one-on-one chat as well.
2. Toomics.com
The name sounds harmless, but unfortunately, the website lacks a filter to weed out inappropriate adult content. It features explicit content as webtoons of various genres.
3. Periscope
Did you know that a few users on this website encourage young teens to be nude in exchange for money? They call it the 'show.'
4. Reddit.com
As much as Reddit .com encourages and supports you, it does have some content that is not suitable for kids. There is no filter to the message board.
5. Chatroulette.com
The website opens up a video chat with strangers and you never know what you may be faced with. Would you let your child watch a nude stranger pleasuring?
6. Twitter.com
Twitter is great, but it is not suitable for children. Haven't you noticed the pornography in it? It comes with a warning, but it does not prevent a child from clicking on it.
7. Tumblr.com
Just like twitter, Tumblr is great as well, like a photo, video, blogging hosting platform. But you will find nasty stuff here as well, with zero moderation.
8. Ask.fm
A question and answer site for children aged 13 to 17 appears harmless, but several years back, it was littered with cyberbullying sexual requests and remarks, and inappropriate content. It subjects children to rape threats, death threats, and suicide encouragement.
9. 4Chan
Much like Reddit, 4Chan is a photo message board, but there is no filtering. Anything goes here including celebrity nude pictures.
10. theChive.com
The website focuses on humor, men's humor to be precise, but you will also find very scantily clad women here such as naked girls bouncing on pogo sticks.
11. DevianArt.com
There is a ton of great art on this website, along with a ton of nude content as well. If your child loves art, this is not the website to refer to.

Everything on the internet is not bad, and everything that looks innocent on the internet can be a minefield. As a parent, your child's safety is your concern, and guiding them through right and wrong is the only solution.