What's A Family Media Agreement & How Will It Benefit You
Spy Phone at Jan 27 2021 12:20PM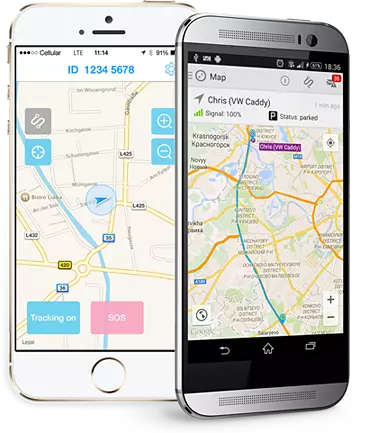 What's A Family Media Agreement & How Will It Benefit You?
It's always important to keep track of the daily media consumption of your family. In this era of information, Family Media Agreement is a very helpful tool which ensures that your kids take a balanced Media-Tech diet.
To execute this Media-Tech diet plan, SpyFone App is acting as your dietitian. SpyFone App is a phone spy tracker for tracking contacts, apps & GPS services.
What's a Family Media agreement?
Family Media Agreement is a contract signed within the family about exposure to media & technology. It offers you a phenomenal way to establish rules & guidelines about the uses of the internet & devices in your family. SpyFone tracking makes it easier to implement this plan for you. It tracks all the phone applications, GPS locations, contacts, user's activities and also unusual behaviors. Isn't it good to have a personal spy phone app?
A Family Media Agreement helps you:
• To protect the online privacy of your family.
• To avoid any cyberattacks.
• To reduce the screen time and allow your kids to participate in physical activities.
• To protect your kids from consuming inappropriate content.
How will it Benefit you?
Family Media Agreement is a unique way to maintain the media decorum amongst the family members. The best part is, you don't have to hamper their freedom. It is amazing.
A Family Media Agreement:
• Allows you to have an open conversation with your kids about media intake and online activities.
• Educates your kids about several risks associated with internet & technology.
• Offers you a great level of control over online exposure.
• Improves overall media health of your family.
How to implement it?
All the Rules & Guidelines must be discussed with kids and other family members before implementing it. This way, you can create a sense of mutual understanding. You must predefine the benefits of following the agreement sincerely (ex. giving extra game time to kids). Consequences to violate the agreement should be discussed too. (ex. reducing the screen time).
• Being digital is not an option anymore but if you do it systematically, it will make your life real easy. So, next time when your kids are sticking to their devices all day long, a Family Media Agreement can be the lifesaver.
• Having a Family Media Agreement is like an extra guardian for the kids. And SpyFone App is ready to help you to be a hustle-free digital family.