At What Age Should You Stop Supervising Your Child's Online Behaviors?
Spy Phone at Dec 5 2020 11:38PM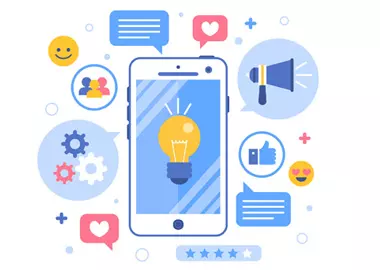 As parents whose job is to keep their children safe, you must think a lot about how to keep them protected, both online and offline. It is important that parents learn more about the different apps and websites that children use to ensure their security. If you feel like your child does not listen to you or he/she is in the wrong accompaniment, you should use something called a phone tracker. It will help you spy on your child's online behaviors. A mobile tracker will provide you with all the details about your child's online activity.
But, at what age should you stop monitoring your children so that you are not invading their privacy? It is one of the most underrated questions that you often ignore. However, it is equally important to understand that your children also have their personal life. You should not interfere with their personal things once they reach a certain age.
Stop Supervising Your Child, But When?
Let's understand when you should stop supervising your child's online behaviors.
Teenage is the most critical time in a child's life. If you fear that your child is doing something wrong online, first you should talk to him/her personally. Once your children cross the age limit of 16, you should give them some freedom to make decisions on their own. Interfering too much can ruin the relationship between you and your children when they find out that you are supervising them. There are other ways to ensure that your children are on the right track and nobody is making them do something illegal or bad.
Don't Spy, Do This
You can still help them make the right decisions by doing other things like talking to them, knowing about their friend circle, and so on. Keep track of all the Credit Card transactions to see what your children are buying online. Tell them about online data privacy and how someone can misuse their data to do bad stuff. Basic privacy rules for children are based on the assurance that they will never disclose information about themselves or anyone they meet online without first speaking to their parents.
In the end, it all comes down to the parents to understand the situation and make sure that their children are safe online. If you are careful and easy-to-talk-to, your children will tell you everything. So make them friends.
If you're still unsure, check out Phone Tracker, a mobile tracker free app, and see how you can monitor your child's online activities and keep them safe on the internet.