Spending too Much Time Online Can Make Your Child Less Attentive
Spy Phone at Dec 3 2020 12:55AM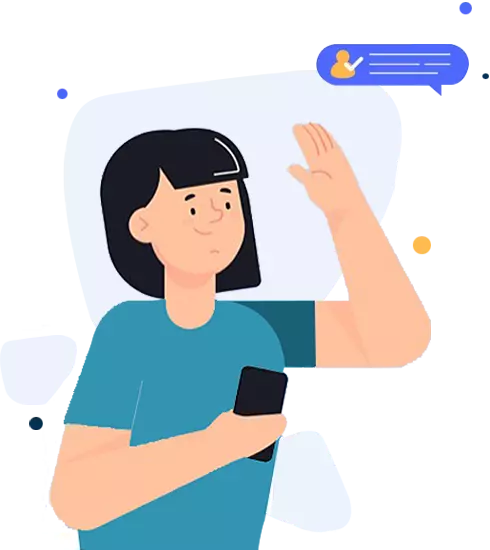 Spending too Much Time Online Can Make Your Child Less Attentive

In this digital age, the screen has become the best friend of your children. From leisure activities to learning, everything is just one click away. Education, the one thing where children adapted to a different environment and interacted with their peers and teachers, was taken away by the unprecedented pandemic. While it is safer for children to be home, a direct consequence has been an increase in their screen time.
How Much Time is Too Much Time?
A lot of parents who keep a check on their kids through a phone tracker complain about this increased time spent online. They are concerned for the eventual decreased interaction in the real world. One daunting question that remains unanswered is: How much time is too much time?
Different studies have different results. One of them suggests that two hours a day is enough, especially for young kids and more time should be spent outdoors with people. Given that school has gone virtual this year, the two-hour window can be relaxed. There are teens who are heavily addicted to social media and spend as much as 16 hours a day online. Studies suggest that excessive time online can increase a teenager's risk of high blood pressure. A direct link can be found between spending too much time online and increased health risks such as sleep deprivation, anxiety, weight gain, depression and social isolation. Another research suggests how teens who spend more than average time on social media tend to be unhappier, creating irritability and contempt in their own lives.
How to Keep the Online Time in Check
One of the major consequences is the effect on your child's attention span. There are two reasons for this - one is the reduced sensory stimulation because the child is having minimal interaction with their environment. Second is the slow and gradual events happening in real-time in contrast to the fast-paced virtual world. While it is social media, gaming and virtual content that play a part in the child's development, it is important for parents to be involved in the choice of content, especially for younger kids. One of the best ways of regulating your child's online time is monitoring their internet use time through a mobile tracker. It will give the parents an insight into the patterns of internet use. Blocking or restricting the most-used website is the next step if self-regulating measures do not work.
As more things start going virtual, it becomes crucial to guide your children to focus on priorities and take care of their health physically and mentally. You can leave it to a mobile tracker free app like Phone Tracker to guard your needs.