How Early Should Parents Discuss Online Safety With Their Kids
Spy Phone at Dec 7 2020 12:12PM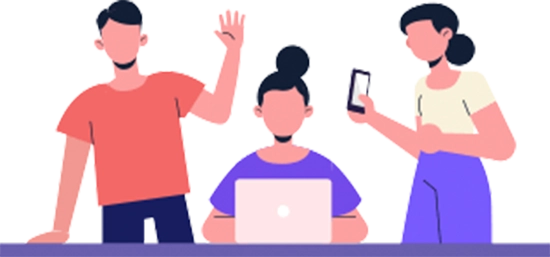 How Early Should Parents Discuss Online Safety With Their Kids?
Children get exposed to the internet and social media websites early in their lives. There are risks involved even if they are trying to browse the internet for their homework.
Phone spy technology has come a long way. Downloading the spy phone app will help ensure your kids don't access harmful content available on the internet. It starts with parents making sure they take enough safety measures.
How Early Should You Talk About the Internet Safety
You should start talking the day they hold the computer mouse and start typing on the keyboard. Parents must teach their children about internet safety as soon as they can. Show them how to keep safe and which sites they shouldn't access.
How Should Kids use Search Engines?
There are many search engines designed for kids and are safe. They block content that is unsafe for kids, and the search engines are fun to look at and use. The search also shows safe content written by adults to ensure they don't lose quality knowledge.
Gain Knowledge on Internet Safety Yourselves
Make sure you are well-informed about online safety before talking with your children. It won't help if you are unsure of yourself. Use the spy phone app as a tool to improve your child's internet safety knowledge.
Be Honest
It's normal for kids to become curious about certain websites that are inappropriate. You can find out about such activities using phone spy technology and educate your kids on why they shouldn't access such content by discussing with them. You'll be amazed how having an honest conversation can help kids understand the topic's importance at hand.
Engage with Your Children
Talk to them about what they are up to when they are on the internet, even if you are using a spy phone app. Share your experiences and talk about how you use the internet. They might tell you about their homework. You can ask them about the websites and apps they like to use. It's always nice to engage and learn organically. It also helps build trust with each other.
Final Words
Internet safety is crucial as it can lead to unwanted problems. Many children suffer from depression caused due to issues such as cyberbullying. Keep them safe by staying alert.
Please go through our website to learn more about the spy phone app.