Setting Digital Usage Limits is Crucial for Not Just Kids but the Entire Family
Spy Phone at Jun 12 2020 1:11PM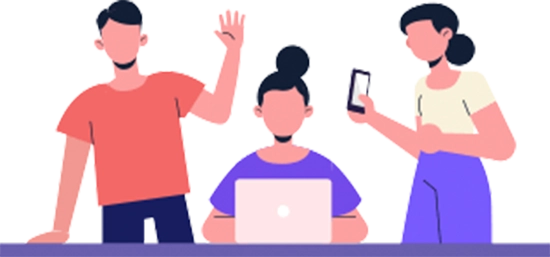 Setting Digital Usage Limits is Crucial for Not Just Kids but the Entire Family

It's no news that too much screen time is unhealthy for kids. Sure, it may be great to keep them distracted do you can get some work done or have some time to yourself, but overusing digital devices is bad for their eyes and could also have adverse effects on their development.
But it's not just young children who need to follow digital usage limits. Even the adults in the house need to learn to minimize their screen time. Besides the adverse effects that spending too much time on your phone, social media, and other online channels and digital devices can have on your mental and physical health, it is important that you lead by example.

If you want your kids to enjoy digital devices in a controlled manner, then it is important that you do the same. You don't want to set a bad example. Especially considering the fact that today, digital devices are so deeply ingrained into our daily lives, it has become even more essential for parents to set clear boundaries and strictly-laid down rules for children.

The TV is not the only screen we have in the house anymore. We now have mobile phones, tablets, desktops, etc. that make it all too easy to spend all day stuck in front of a screen for the entire family.

How to limit screen time in the house

One of the most effective ways to set digital usage limits in the house is to ensure that young children actually have something else to do instead of using their devices. Not only do they need to have alternative activities that are more beneficial for them, they need to have a desire to engage with these activities.
This is why quality family time is so important. Not only does it help everyone get off their screens, but it also provides a wonderful bonding opportunity and strengthens your relationship as a family.

As parents or primary caretakers, you should prioritize spending time with the kids and playing with them using non-electronic media. This will help your raise children who are able to play independently and use their imagination.
It is also important to encourage your children to play with their friends so as to improve their social skills. Besides playing with them at home, take them to the park and give them the opportunity to make new friends, set up playdates, and ensure that they have friends their age they like to spend time with.