Your Guide To Set Up Parental Control For Your Youngster's Social Media Use
Spy Phone at Jan 28 2021 3:31PM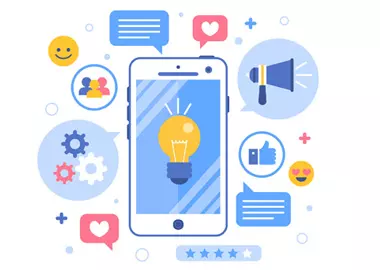 Your Guide To Set Up Parental Control For Your Youngster's Social Media Use
In today's world, especially after the onset of pandemic, social media has become an integral part of our lives. Children are more online than offline, spending a considerable amount of their time connecting with peers or friends. While social media has its own advantages, it also has many significant disadvantages. Read on to know what you need to be wary of for your child's safety and how you can tackle the issue.
Why is it important to monitor your child's social media use?
The use of social media can have many disadvantages such as cyberbullying, identity theft, malware etc. Your child has a separate digital life that you are unfortunately highly unaware of. This digital life covers an important part of your child's everyday routine. There is a possibility that your child is being bullied online but is unable to share it with you. Or maybe they unknowingly downloaded a malware that gave cybercriminals access to their personal information that led to identity theft. Hence, it is extremely important to monitor your child's social media use.
How to monitor your child's social media use?
There are various apps to monitor your child's social media use. These apps not only give you access to their contacts, but also helps in monitoring their day to day online activity. Spy phone app is one such app that can help you track your child's online presence in this internet-centric world.
Spy phone app
This free app is compatible with both android and iOS. It lets you monitor your child's location on a user-friendly map, their contacts, as well as provides a panic button to notify you of any hazard that they are in. And all this with their permission. It also offers a reverse phone lookup that allows you to see who a contact number belongs to. You can monitor all the apps that your child is using and see if they are safe for them.
How to install the phone spy app?
To download the app, go to App Store and search Spy Phone mobile tracker. Once you click the download button the app will automatically install on your android or iOS phone. You can then click on the installation button and create an account to verify the installation.
Download the app today to keep your family safe from any unforeseen hazard.