Is Your Family Apart During the Holidays?
Spy Phone at Jun 3 2020 8:00PM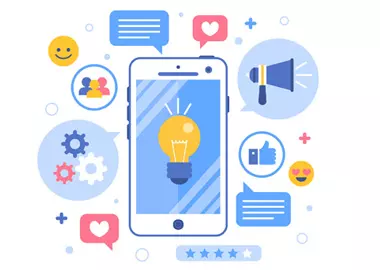 Is Your Family Apart During the Holidays?

Here's How You Can Keep Track Of Their Whereabouts

The holiday season is a time when families get together, enjoying each other's company, and do all kinds of fun activities. However, not all families are lucky enough to be under one roof during the holidays. Sometimes because of work, health issues, or personal difficulties, you may need to spend the holiday season away from your family.
But this doesn't mean that you have to miss out on the holiday fun and cheer. Even if you are miles apart, here are some tips that can help you keep track of your family, spend time with them and ensure that they are safe.

• Do group video calls regularly
Today, thanks to video calls, it's easier than ever to stay connected to your loved ones. You not only get to talk to them but also see them while you talk to them. A great idea is to have group video calls from time to time, where all family members can join in on one single video chat. This way, even if you can't be together physically, you can still enjoy each other's company.
Maybe you can even drink together or dine together during video calls, or have fun family game nights virtually. This is a great way to keep the family connected and happy during the holidays.
• Use mobile tracking apps
A huge concern you may have when you cannot be with your family during the holiday season is their safety and security. During the holiday season, there are lots of events to attend, plenty of shopping to do, and different places to go to. If you wish to keep track of your family's location, you can do so by having them download a mobile tracking app like phonetracker.com/. The GPS tracking feature allows you to keep tabs on the location of those you care about at all times.
• Have a Netflix party
What better way to spend time with your family during the holidays than to have a family movie night and watch your favourite movies together? The best part is you can still do this even when you are not under the same roof. This extension allows you to watch movies together on Netflix at the same time. All you have to do is install the Netflix Party extension in your Chrome browser, and you can enjoy a movie night with your family digitally.