What to Do If Your Child is a Victim of Cyber Bullying
Spy Phone at Jun 20 2020 1:30PM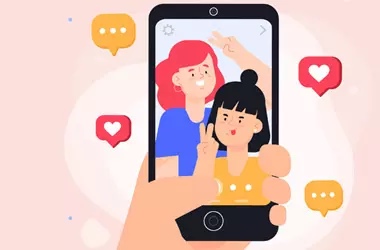 What to Do If Your Child is a Victim of Cyber Bullying

Cyberbullying is unfortunately a common occurrence today and a large percentage of young kids and teenagers have experienced some form of cyberbullying. As a parent, you want to protect your kids from bad people and negative experiences, but bullying in an online space can be difficult to prevent.
If you find out that your child is a victim of cyberbullying, here's what you should keep in mind.

• Never blame your child and have an honest discussion

Even if your child did not tell you right away or if you find out about the cyberbullying from another source, never get angry at them or blame them in any way. Being bullied is hard enough for them and it is important that you create a safe and positive space where they feel supported and understood.
Gently ask them who the bully is (or are), how long it's been going on for, and other important details and don't force them to share anything they may be uncomfortable with.

• Collect and document evidence

In case there is evidence of the cyberbullying, such as text messages and posts and comments on social media, then make sure to gather every little evidence available and document them thoroughly. This is important especially if you decide to take the matter up with school authorities or should the need arise, with law enforcement authorities.

• Get in touch with the content provider

Cyberbullying is a violation of the Terms and Policies of all major and/or legitimate websites, apps, cell phone providers, gaming networks, etc. Even if your child doesn't know the identity of who is bullying them online, make sure to contact the content provider so that necessary action can be taken.

• Use child protection apps

With apps such as spy phone, spy phone app, and phone tracker, you can easily monitor and track online activities of your child and help them stay safe from the threats of online spaces.

• Report the case to the police of clear physical threats are made

If the bully has made physical threats against your child, it is best to contact the police immediately. Most states have clear laws on online threats and your local law enforcement can assist you in taking appropriate action to keep your child protected.

• Seek counselling if necessary

Cyberbullying can seriously impact mental health negatively and if your child is struggling to cope, it may be best for them to speak to a mental health professional. Especially if your child has difficulty opening up to you, they may find it easier to talk to an objective third party such as a counsellor or therapist.