What Factors Should Your Family Media Agreement Cover
Spy Phone at Jan 27 2021 12:19PM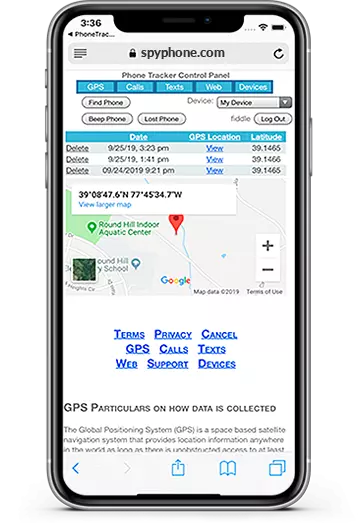 What Factors Should Your Family Media Agreement Cover?

A family media agreement is a contract or an agreement on the usage of technological devices and internet that your family agrees to. Such contracts empower your child to use digital media wisely and also sets boundaries. So, what factors should your family media agreement cover? Here are a few pointers.
A family media agreement should be prepared when a child is older and begins to use technology. As a family, it is important to set ground rules, enforce time limits and strike a balance between your child's offline and internet activity. This is where the family media agreement comes in.
While preparing the family media agreement, it is a good idea to bring your family together and listen to the inputs of everyone. For an effective family media agreement, the contract should be flexible, open for discussions and visited regularly as your child grows.
Time limits for device usage:
Understand the screen time of your child. Keep track of it. It then becomes easier to set a time limit when you are preparing the family media agreement. Talk to your child about the amount of time that he can spend on the computer or mobile phone. This also allows you to strike a balance between the internet and other creative pursuits of your child.
Safety online:
Outline steps for safe device usage. Talk with your child beforehand on the appropriate content to be shared on the net. Include guidelines that details the content that can be shared, rules about talking with strangers and sexting. Discuss with them on what sites and apps they can visit and how they can browse safely. Also inform the child about cyberbullying and online predators and tell them what to do if they accidentally become victims.
It is a good idea to install phone spy software on the smartphone for the child's safety. Spy phone apps like SpyFone help in keeping track of child's activities on the mobile. It gives information about the people they connect, the apps they use and the messages they exchange with their contacts. It also lets you know their location. This gives you peace of mind.
Transparency
Set guidelines for respectful online behavior. Treating others rudely, setting fake profiles, starting rumors is not responsible behavior. Online behavior, sharing of content, and privacy settings should be explained to the child and detailed in the agreement.
Consequences:
It is important to outline the consequences of breaching the rules. Let your child know what happens if he breaks the rules. If they have committed a mistake, help them to open up.
Creating a family media agreement empowers a kid to use technology safely and wisely. It brings the family together and sets clear guidelines on digital media usage.