4 Common misconceptions about social media
Spy Phone at Jun 23 2020 8:22PM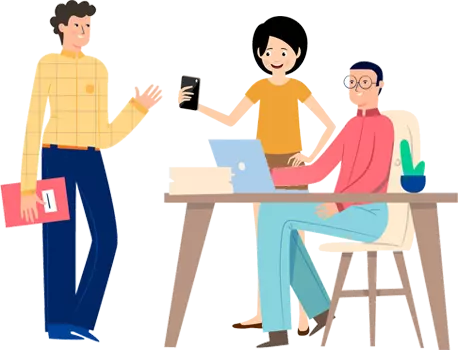 4 Common misconceptions about social media


The phenomenon of social media has swept the world like a tsunami. Just a few years after its invention, social media has knocked the doors of almost every person on the planet. People have transformed their life, improved their businesses, and shown their talent to the whole world through social media. Even if you don't have an account on social media, you can't escape from its subtle influence on your life.


Any popular platform gets its due of misunderstandings and misconceptions when people use it for a period. Today, we elaborate on four misconceptions with respect to social media.


Social media is only for young
This allegation has been there ever since social media came into existence. But the truth is that people beyond the age of 30 also use social media abundantly. A 2018 study has shown that Facebook has 78% accounts belonging to 30 to 49 age group. Further study has also revealed that 65% of adults belonging to 50 to 65 said that they use social media. Still believe that social media is designed for school and college-going kids, it is time to correct your misconception.


Every social media platform is mine
The urge to be on every social media platform is alluring. People tend to have their accounts on every social media and then forget to post anything that is of value. Some people even waste a lot of valuable time chasing the social media dream of getting noticed. You should choose a platform wisely and stick to it for a long period. This enables you to get desired results and you may accumulate friends, customers, or fans who would be loyal to you at any cost.


Everything is the same
We see several social media platforms on the internet today. Facebook, Twitter, LinkedIn, and Instagram are some of the popular social media platforms. But are they all same? No, they are different in their own way. Facebook caters to people who want to make friends and exhibit their talent. It even helps in expanding business in some way. Twitter is mostly for celebrities and movers and shakers of the world. LinkedIn mainly caters to professionals and helps them to find career opportunities. So assuming every platform is the same is a big mistake. Understanding the utility of a social media platform helps you in using it optimally.


It's free so let's have a ball
Almost all social media platforms are free but that doesn't mean you would use it haphazardly. Using anything without any plan or strategy would only result in a mess. But if you plan according to your needs, the social media platform may produce surprising results. So target your audience and customers, offer them honest content and you will see rewards of your hard work.