5 games that families can enjoy together online
Spy Phone at Feb 12 2021 7:27PM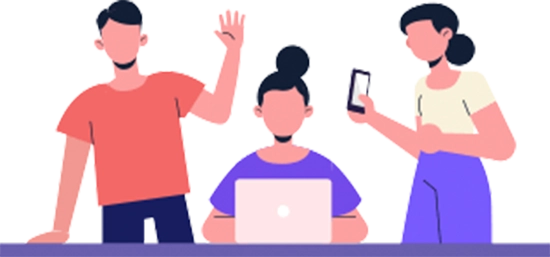 5 games that families can enjoy together online

A common complaint one hears is that technology is affecting families and is preventing them from bonding together. With each member of the family busy using technology through devices, they don't get to spend time together. Even during dinner times, it is not uncommon to find families eating, each of them engrossed in their devices. A solution that allows families to use technology and also spend time together is online gaming.

Online gaming allows families to spend time together playing games. Most of the popular online games are available in multiplayer mode. This allows the family to play together. This allows them to enjoy the game together. During the process, they can bond together. A kid can play a game with his mom or dad. This will allow for better family bonding. It is a pastime that helps families to come together and enjoy a fun game.

5 great games families can play together online

If your kids love playing games online, you can join them and have a great family time together. The following are five of the best games available online that you and your kids can play together and have great fun:

1) Animal Crossing

Animal Crossing is one of the most popular games in the market today. The game that was launched for the Nintendo gaming device is now available as an app for mobile phones. You can download this app on your kid's phone and your phone. You can then play the game with your family. The game involves a human who lives in a village with animals. It has open-ended gameplay that makes it great to play. You can build your own community, fish, catch bugs, interact with your family who can be neighbors, and have fun.

The game involves creating your own world. This allows kids to show their creative skills. Each of the family members can create their own worlds. They can then interact with each other visit their worlds and have a great time playing this social simulation game. The most interesting part of this game is that it is played in real-time using a real calendar and clock. This makes the game realistic and allows you to play for some time each day.

2) Online Monopoly

Monopoly is one of the most popular board games in the world. Monopoly is a game involving money and buying and selling. Money management is a skill that your kid can learn by playing this game. It is an enjoyable game for the entire family. The well-known board game is now available online. You can download the app on your mobile phones and all of you can play this game together. This game played by millions across the world now comes to your mobile phone so you can have hours of fun together.

The classic board game comes with exciting new features and easy gameplay. There is a quick mode if you want to finish the game quickly. Your kids can play with you or can play on their own in the single-player mode. The multiplayer mode can be played online where each of you can play using your own mobiles. You can also play offline with one mobile phone. It is one of the best kid-friendly games.

3) Who Wants to Be a Millionaire

This is one of the most famous TV shows where contestants answer questions and aim to win a jackpot. It is a trivia game where your general knowledge skills will be tested. The famous show is now available as a game online where you can play using a mobile app. This game is an educational game as it will allow your kid to test his/her knowledge. It will make your kid interested in improving general knowledge and this will help the child in the future career.

You can play this game online or offline. You can get the help of experts and even train your experts. The leader board feature allows you to compete against players across the world by earning more points. You can use options like 50:50 and ask the audience. You can even visit virtual cities while playing this game.

4) UNO!

UNO! is one of the most popular card games. It is now available online. You can play this game for hours with the entire family playing together. Billed as the world's number 1 card game, the online version is just as fun as the real card game. You can either play on their website or can download the app and play it.

You have a unique option known as room mode that allows you to create a game room for your family. You can then play the game with your new rules. You can even participate in online tournaments and win.

5) Boggle with Friends

If you love vocabulary games, then Boggle with friends is a great game. The game is available on a mobile app for you to play. While the game is named for friends, it can be played by the entire family together. Apart from playing with your family members, you can also participate in live tournaments to win.

The game is available for play online and offline. There are many fun modes in which you can play this game. Apart from the classic board game option, there are new options available. The game is a fun time for the family and it allows your kid to learn new words.

Having a great time with games

Kids enjoy playing games. You can play along with them and have fun while allowing family bonds to become stronger. There is nothing wrong with allowing kids to play games for some time daily so they can relax. It is important that you monitor your kids to ensure they play only while permitted. You also need to verify that they play only age-appropriate games. You can install a phone tracker or a spy phone app on their mobile phones. Using the spy phone app, you can monitor your kids and ensure they play only when allowed and don't play inappropriate games.