Why it is important to be respectful of your child's independence and privacy?
Spy Phone at Jun 17 2020 8:35PM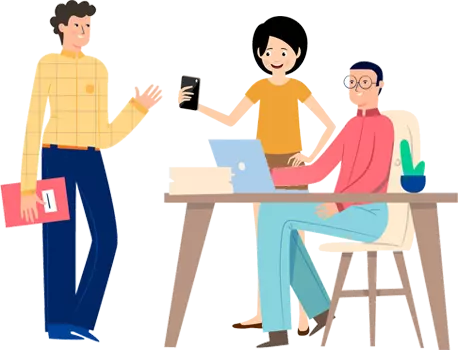 Why it is important to be respectful of your child's independence and privacy?

The ages of 11-13 are the adolescent ages, normally for all children. As a parent, you would notice some changes in your child at these ages, both physically and emotionally. However, you, as a parent, must realize that these are natural changes happening in your child, and they must be left independent and allowed some privacy.

Importance of respecting your child's privacy during the age of adolescence

During the ages of adolescence, children do go through a tough period of physical as well as emotional alterations and thus need some private space to cope and navigate through it. Many children prefer to be left alone during this period, and parents also must adhere to the demands of their children at this time.

Some Ways to Respect your child's privacy

At foremost, you must learn to show him or her some respect and treat them nicely. Second, they must be shown love and affection and must be provided decent enough space in the home, such as a separate bedroom. Another way to show respect to your child is to acknowledge their tastes and suggestions (in their bedroom or any other place in the home). And finally, you must at any cost indulge in any sort of conflict with them at this stage, be it on any topic, and look to resolve these issues with mutual trust and leniency. You could also set some firm but clear rules regarding the children's behavior, but remember to be respectful and affectionate towards your child at all times.

Parents must also Learn to Respect their Children

Another way to show respect to your children is by allowing a sufficient amount of privacy to them is by not criticizing them on petty things or revealing their issues in public. Any discussion on your child or his problems in life must not be made open if he or she doesn't choose it that way. At this crucial juncture in your child's life, you as a parent also have a duty not to compare your children with other kids of their age, including their siblings, friends, cousins, or classmates.

How to Handle the Rebellious Nature of your child?

The best way to deal with the negative emotions of your child is to allow them privacy and letting them be independent. Sometimes, it becomes quite necessary to reach a professional such as a psychologist, psychiatrist, or a therapist for their advice.
All kids at the ages of adolescence go through a phase of alterations in their mind and body, and as parents, it is vital to take care of them for being a strong adult and a happy future.