Spending Time With Pets Can Reduce The Amount Of Time Your Child
Spy Phone at Apr 17 2021 6:04PM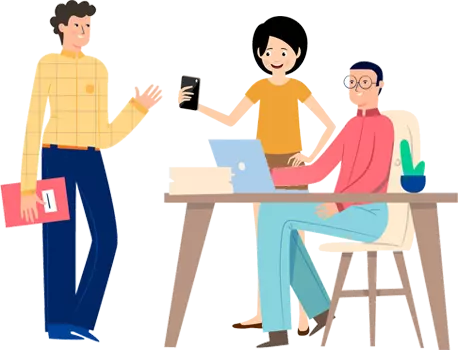 Spending Time With Pets Can Reduce The Amount Of Time Your Child Spends Using Technology

Are you a parent of a child who loves to spend most of his day tapping away on a digital screen? We understand how it can become a cause of your worry. Teaching kids how to reduce the on-screen time can be difficult but trust us, it is all worth it.

Parents are the only people who will care about their children and their success than anyone else. Therefore, it may be a high priority to help your child to enjoy the real world in this age of technology.

Did you know? If your child spends time with pets, it can drastically reduce the on-screen time throughout the day. Let's take a look at how spending time with pets can help.
How pets help children reduce the time they spend on technology

Children love to spend on-screen time as it opens a tremendous number of doors for them to explore. Technology such as smartphone helps them to stay entertained and have fun from the comfort of the couch. But having pets can distract them from using technology. Here are some benefits of spending time with pets:

Enhances mood and emotional enhancement

According to a study, children with dogs at home were 23% less likely to have a hard time managing emotions and social interactions. 30% of children were less likely to show antisocial behavior - a great win for children in this technology-led era.
Creating a sense of responsibility

Pets are not just toys that entertain. But they come with huge loads of responsibilities such as regularly taking them out for walks (at a specific time every day), feeding them on time everyday, etc. And when you involve your child in this, it opens them to opportunities to develop a sense of responsibility that also keeps them at bay from using technology all day long.

Playing in the real world

Pets, especially dogs, are man's best friends. Not only do they come with loads of responsibilities, but they also help relieve stress as they love to play! Having pets in your home would encourage your child to put their smart device down and play in the real world.

To sum it up

Technologies are not bad for your children as they offer tons of opportunities to learn, develop, grow and stay entertained. However, spending too much time on smart devices can lower your child's confidence and hamper their growth and development.

But having pets at your home can help them enjoy the real world and regulate the time they spend on technologies. We understand it's not good to eliminate the use of technologies completely and therefore, you can use a spy phone app to keep your child protected. A phone spy can help you regulate your child's online activities in a balanced way.