Is technology interfering with family dynamics
Spy Phone at Feb 26 2021 1:13PM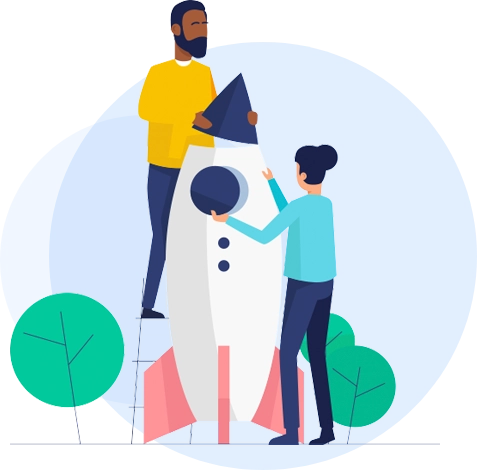 Is technology interfering with family dynamics?

One of the biggest complaints about the use of technology is that it can affect the dynamics within the family. A constant complaint every parent has is that the child (whatever may be the age) is always in front of a device. The response of children would be that even parents have the same habits. Kids effectively learn from their parents. In earlier times, families would sit together for dinner and spend quality time. Today, most families have their devices in their hands or are watching TV/shows while they eat.

There is no doubt that family dynamics have been affected by technology. Parents spend time using technology to watch movies, shows and work from home. Kids use technology to play games, do their schooling, chat with friends, and watch programs. With families spending more time using devices, technology has affected the time they spend together. The question is to what extent has technology affected family dynamics.

Impact of tech use by parents

The use of technology by parents has a strong impact on children. They are influenced by parents and develop a desire to use technology. When parents use technology extensively kids can tend to feel left out, especially if they are not allowed access to devices. A study showed that 32% of children felt unimportant when they saw their parents checking their phones frequently. The study done on 6,000 children across different countries found that nearly half the children felt their parents use their devices for too long a time.

Babies and kids need attention from parents for their proper development. They need parents to pick them up, show affection, and play with them. According to these experts, this interaction between babies and parents has a positive effect on the learning, behavior, and health of kids. When parents are diverted by the use of devices, their attention to kids reduces. This can drastically affect the development of kids.

An interesting experiment was done by a child expert. The expert found that when parents teaching words to two-year kids were interrupted by phone calls, the learning process was affected. Kids then change their behavior to get their parents to pay attention to them. Even parents agree with this. A study on parents showed that 48% of parents agreed that technology interfered with their parenting. They also said that this interference occurred three or more times in a day.

Exposure to media

Children are exposed to media and spend maximum time using media on different devices, whether it is the TV or a smartphone. It is estimated that kids in the age group of 8 to 18 spent around nine hours on average watching media. They watch TV. They login into Facebook, Instagram, and Snapchat. They text using their cell phones. They browse the internet to search for information. They work on computers to prepare assignments. And now, they login to video-conferencing apps to attend online classes.

A study showed that more than 65% of 8 to 18-year-olds had their own smartphone. It is estimated that kids spend 33 minutes on average talking on their phones. They spend an hour and a half daily using messaging features. This does not take into account other features used like browsing the internet, playing games, listening to music, or using social media.

Social media usage has proliferated over the past decade. Studies show that nearly three-fourths of teens have at least one social media account. Nearly half of them would visit a social media site at least once a day. Social media allows them to connect with friends, make new friends, and be part of new communities where they can learn new things. The downside is the exposure to inappropriate content and the possible addiction to social media that can affect their health.

Impact of technology on family socialization

Technology's impact on family dynamics has affected the way families socialize with each other. This is causing problems of different types. When families spend time together at play or dinner, they are able to bond. They are able to talk about their day at college/work. Family members can share their achievements. They can share their concerns or problems and get a solution. Most importantly, family socialization allows children to get love and support from their parents and other members of the family.

When everyone starts using technology and become slaves to their devices, it disrupts family bonding. This can ruin the relationships in the family. It can prevent children from seeking support from their problems. This can make them seek relationships elsewhere, which can be a problem. Addictions, substance usage, and other problems can occur when the child does not get love and support from the family. This is one of the major negative impacts of technology. It happens not because of technology, but because of improper usage.

The way forward

The use of technology cannot be stopped. Kids need access to it because, without it, they would lag behind others. However, it is important to ensure family dynamics are not affected. The following are some measures that would help:

• Restricting screen time or device usage by kids, depending on their age.
• Imposing a stringent no use of devices for the entire family during dinner time. This will help families spend quality time together.
• Strict no screen time at night before bed.
• Smaller children can be permitted to use social media only if they allow their parents to follow them.
• Ensuring internet access is given to kids after disabling access to inappropriate content.
• Educating children on the negative effects of technology and guiding them on the right way of using technology.
• Misuse of mobile devices can be handled by using a phone tracker. This mobile tracker is an app that can be used to keep track of a child's usage of the mobile phone. Using a mobile tracker free app can reassure parents that their child will not be exposed to online risks.

Families can thus devise their own rules to ensure technology benefits everyone but do not affect family dynamics.