How to use digital media to bond with family
Spy Phone at Jul 11 2020 8:04PM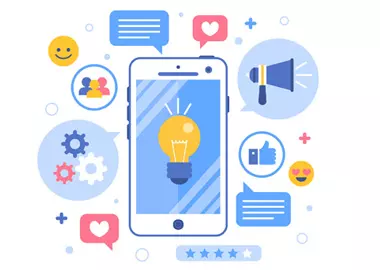 How to use digital media to bond with family

Digital media seems to have taken over our lives today and for parents trying to watch out for their children's safety, this can be a huge concern. There are many risks to using digital media, and as a parent, it's important to know what your kids are up to online. With apps like phone tracker, spy phone app, and spy phone, you can be at peace, knowing that you've got access to what your kids are up to when they use digital media.

While it's natural to be concerned, it's also important to accept that your kids will use it, so instead of panicking about it, focus on using digital media to strengthen family bonds. Here's how you can do this.

Connect with relatives

You can make the use of digital media a shared activity for the family by helping your child connect with relatives through its use. You must also participate in these conversations so that the family is involved. By using digital media to connect with relatives, your child won't just get to know about the family and connect with relatives. They'll also be using digital media more productively. When you make it a family affair, it's likely to be more enjoyable for your child instead of coming across as a chore.

Learn together

Digital media isn't all bad. There's so much to learn through it, and the best part is, your child doesn't have to learn alone. You can be a part of your child's e-learning by participating in the process. Being a part of the academic related lessons that they need help with can give you an opportunity to be involved in their learning and help you share your knowledge with your child.
Academic lessons aren't the only aspect of learning. There's so much more that you can do. Pick a documentary that you can watch together or an informational guide to go through together. It'll keep your child involved and help them enjoy the learning process. You may end up learning something new as well.
Play games
Digital media definitely offers its fair share of fun, so take advantage of it. Play games with your child and enjoy the experience. When they're required to explain certain rules of the game to you, they may also end up feeling more confident and having more fun in the process.
Stay entertained
You can even find other ways to stay entertained and improve family bonds with digital media. Watch a movie or TV show together or listen to music. There can even be an exchange where all family members share their favorite music. This can help to bridge generation gaps and bring the family closer.