How Your Relationship with Technology Impacts Your Children
Spy Phone at Feb 17 2021 1:19PM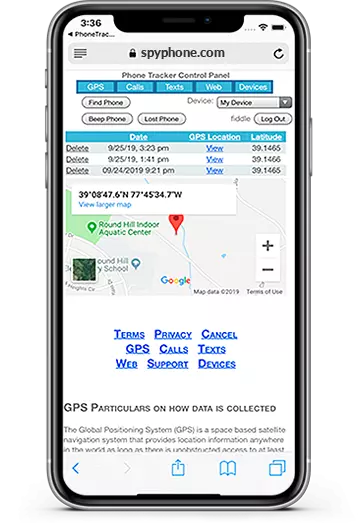 Check Yourself First: How Your Relationship with Technology Impacts Your Children

Technology has become thoroughly integrated with the way we live our lives. From the blaring alarms to wake us up for the day, to talking to our loved ones and even ordering food, things are much easier with a phone in our hand. There are countless apps to maximize our productivity and a lot more to help us spend our leisure time. As such, with great power comes great responsibility. The internet is a vast expanse and social media is now a popular way to stay updated. While this is true, we must never forget to take adequate safety precautions while online. It becomes imperative to check our relationship with technology and how this could affect us, especially our children.
Here are a few things you can do to help ensure your children's safety on the internet:

1. Place the computer in a common area.

This allows you to spend time with your child while they're online. You can play and watch along with them while also keeping an eye on the content. This is a great way to teach them about pop-ups, viruses and the potential malware that the internet brings with it. This helps in easy monitoring of your child's activity as they navigate through the internet.

2. Check browser history.

This will give you access to the different sites that your child visits when you are not present. If you do find anything inappropriate, you can always educate them about the topic. This way, they understand the implications of it as well.

3. Personal information.

Make it a point to talk to your children about the potential dangers of giving out personal information to any website. These include phone numbers, credit card details, addresses etc., as they can be misused by certain algorithms, hackers, and online lurkers.

4. Make use of parental controls.

Make use of the parental controls on your devices like time limits, restrictions, control of which applications can be used etc., as much as you can. This reduces the areas which your child can access.

5. Learn as much as you can.

With almost limitless information available at the touch of a button, it is important to educate yourself about the internet. This helps you understand the risks involved while also making it easier to talk about it with your kids.
Technology is both a boon and a bane, and we certainly need to be cautious of how we use it. While it is impossible, a spy phone app is a trustworthy option that further aids in protecting your family while they're online. With the phone spy technology, you can view contacts, monitor GPS and so much more. Don't take chances. Protect your family both offline and online.