Is the SpyFone Phone Tracker Free?
The SpyFone Phone Tracker, is completely free. Just visit the App Store, search for SpyFone Phone Tracker and begin your download and installation.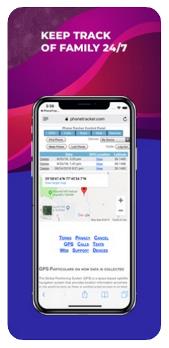 What Phone Systems Does the SpyFone Phone Tracker Support?
The SpyFone Phone Tracker app is available for both iOS and Android systems. Get it for free on the App Store for iOS and Google Play for Android.
How Do I Install the SpyFone Phone Tracker, on the iPhone?
• Make sure that your location is turned on while it downloads and installs.
• Search for and find SpyFone Phone Tracker in the App Store, and click on the install button.

• Before installation completes, you will be required to enter a username and password that you will be using while it runs in the background.

• Within 5 minutes of the installation, there should be a message on the notification tray indicating that the app is working.

• From here, you can log into your control panel on www.PhoneTracker.com on your preferred browser and validate the installation using the login details that you entered when installing the app on the iPhone. In about 20 minutes, recorded information from the phone will begin transmission into your control panel.
I've installed SpyFone Phone Tracker, but I'm Not Receiving Any Recorded Information on My Control Panel.
If, after 20 minutes, you are still not receiving information, try restarting the device that you installed SpyFone Phone Tracker, on.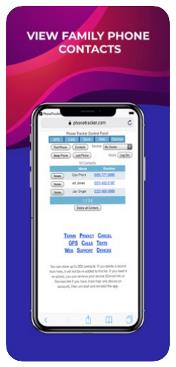 What Information Can I Obtain from SpyFone Phone Tracker?
• GPS location information every 30 minutes from the phone to your control panel.
• Phone contacts, including names and phone numbers saved on the phone.
How Do I uninstall the SpyFone Phone Tracker, from an iPhone?
• Go to Settings > General > iPhone Storage. You will see a list of all installed apps.
• Find the SpyFone Phone Tracker app icon from the list, tap on it, tap "Delete App" and it will uninstall.
Where Is SpyFone Phone Tracker Based?
Phone Parent Labs LLC is a company based in New York, USA.
Is the SpyFone Phone Tracker Available In My Country?
Although Phone Parent Labs LLC is based in the USA, the app is available for use all across the world, no matter the country.
What Do I Do When I Detect an Emergency Situation on A Phone that I'm Tracking?
SpyFone Phone Tracker added "panic button" features with a number of options for interactions between the control panel and the app on the iPhone that can help you act quickly in case of an emergency situation.
Can I use It to Locate a Lost iPhone?
SpyFone Phone Tracker can detect the location of a lost iPhone, provided that the app is installed on the device in the first place.
Can I Install SpyFone Phone Tracker Remotely On an iOS Device?
No. You need to physically install it on the device you wish to track.